Life after a master's degree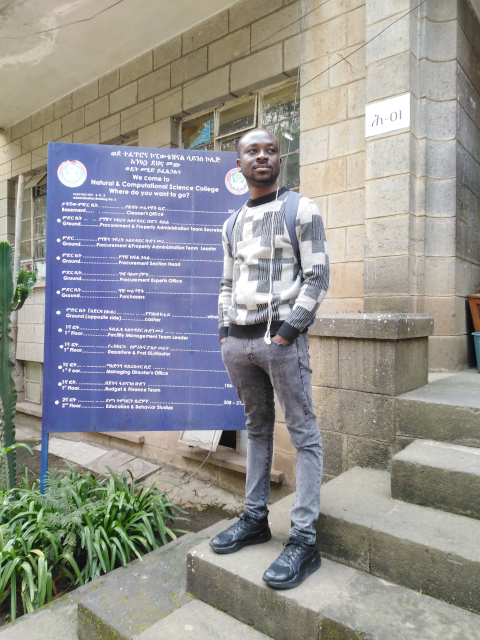 There is a saying that "Don't put all your eggs in one basket". This is a piece of advice which means that one should not concentrate all efforts and resources in one area as one could lose everything. However, I decided to ignore this piece of advice. After graduating from the Russian State Hydrometeorological university, I had an offer from my then supervisor to continue a PhD programme under the Russian government scholarship. I decided to turn the offer down and focus on the Centre for Satellite Data in Environmental Science ( SENSE) scholarship. The offer perfectly aligned with my PhD aspirations of conducting research in space and atmosphere sciences. In addition, the certificate after the programme is designed to feature the logos of the four core institutions involved in the training: the Universities of Edinburgh, Leeds, the National Oceanography Centre and the British Antarctic Survey . The question is, who wouldn't like to receive that certificate? In spite of the numerous applications received, I made it to the top 40 applicants for the scholarship. I was optimistic about being selected, but to be no avail. The United Kingdom policy allowed the programme to fund only three international students. I was sad and heartbroken about the result. Devastated as it was, I left Russia for Ghana to start looking for a job and other offers. A lesson I have learnt in life is that you keep on pushing and believing until it becomes a reality. I always believed that something better was on my way ,and I needed to be patient.
"The people you meet climbing the ladder are the same people you meet when descending, so be nice to everybody in this life of adventure". Back at the undergraduate level, I had built good relationship with colleagues and course-mates, and this relationship saved me from a downhearted life after second degree. On the 20th of December, 2021, I received a call from a colleague about the PAPSSN scholarship. After the call,I quickly went to the PAPSSN website to read about their aims and goals. I found their core mission to align with my PhD aspirations.
PAPSSN journey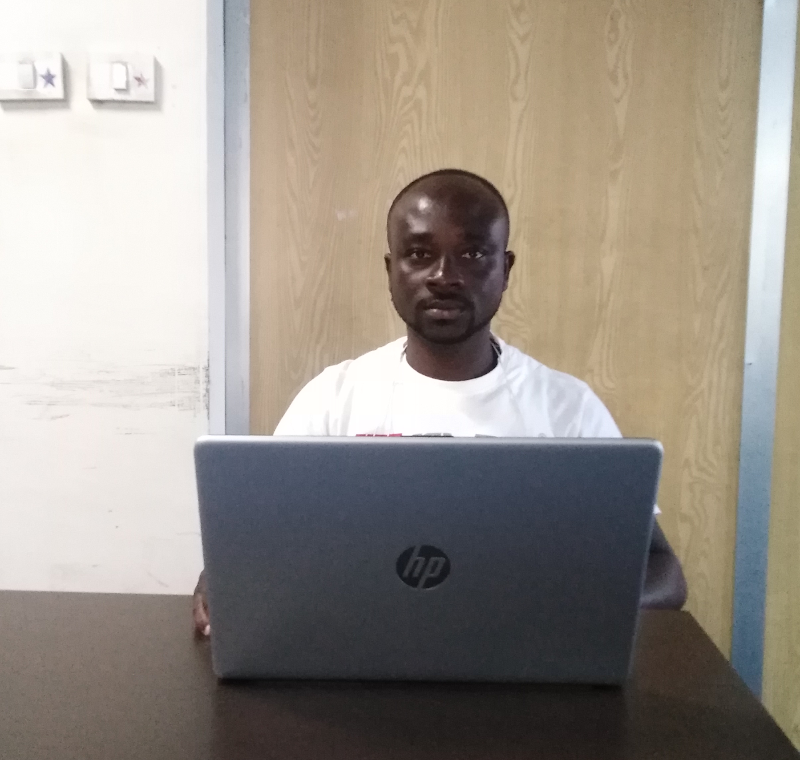 Upon hearing the good news from my colleague, I was left with 1-2weeks to submit my application before the offer expired. I had to prepare the necessary documents and apply for PhD scholarship at Addis Ababa University (Ethiopia). Days and weeks passed, and no news had been heard from the PAPSSN coordinator and the scholarship board. Once again, I was confident about the outcome of the results.
Finally, the good news arrived on the 6th of December, 2021. My heart and soul were engulfed with joy and happiness. I received a letter from PAPSSN coordinator (Prof Fulvio Franchi, BIUST) confirming my scholarship offer. After accepting the offer, I contacted the coordinator at the Host Institution (Prof. Teshome Senbeta) to inquire about the process for enrolment.
Nitty gritty and challenges
"Challenges are what make life interesting, and overcoming them is what makes life meaningful" a quote by Joshua J. Marine. After accepting the offer, I needed to apply for a visa and authenticate my documents. The process became a nightmare. Getting a student visa became an obstacle in my mobility process. At that moment, the embassy (Ethiopian embassy) had stopped issuing paper visas, and every visa acquisition was done through the online system. However, the online portal excluded information about student visas from the website. Once the visa issue was sorted (more or less) I was ready to go. But, a day before my departure to Ethiopia, I tested positive for COVID-19 and couldn't embark the trip. I was placed on medication for two weeks to recover. I was left with two weeks before my temporary visa to expire.
Life in Ethiopia (6 months later)
Finally, on 28th January 2022, I embarked my trip to Addis Ababa University (Ethiopia) to commence my studies. I left Ghana at 12: 00 pm (GMT) and got to Bole International Airport at 9:30 pm (EAT). Already the host coordinator had assigned someone to pick me up at the airport. On campus, he had prepared a conducive room at the International students' hostel to accommodate me. The welcome I received from the Host university was exquisite.
One week after my arrival, I sat for the Graduate Admission Test (GAT) and got accepted to the university's PhD programme.
Next on the itinerary was a residence permit. Once again, the host coordinator appointed someone to assist me in the process. A week afterwards, I received my residence ID card. Now,I can linger in Addis Ababa and its surroundings without any predicament.
Once I was done with the university and the immigration processes, I finally enrolled as a Postgraduate student at Addis Ababa University. As usual, I registered for the courses for the semester and began attending class. I was introduced to my supervisor (Dr Gemechu Fanta) and other teaching and non-teaching staff. I was paid my settling-in and monthly stipend as stated in the agreement form.
During the first semester, I took Seminar I, The Middle Atmosphere and Computational Atmospheric and Space Physics. I took the seminar course with my supervisor. He, Dr Gemechu Fanta coached me on how to prepare for the seminar. He has been more than a supervisor. His support, coaching and desire to see me succeed are overwhelming. As of now, I have completed the semester's courses and looking forward to the coming semester. Next semester, I will register for seminar II and special topics. The special- topics are related to my research topic (Investigation of lower-upper atmospheric and ionospheric coupling with remote sensing and model simulations). Given this, I will take Advance plasma physics and Thermospheric dynamics.
In life People rarely succeed unless they have fun in what they are doing. I cannot only talk about academics and leave social life behind. To enjoy Ethiopia, One has to taste their native food "Injera. As a routine with my friends, twice every week, we eat Injera, thus Ties frere and play football.
PAPSSN benefits
As part of the measures by the PAPSSN consortium to ensure proper research and education, I received a brand new laptop from the host coordinator through the research fund. Moreover, the scholarship allocates 900 euros as a monthly stipend. And, I am happy to say that, this money always reflects in my account monthly. In addition to this, the PAPSSN consortium has our health matters at heart.
Remarks
There is a saying " Give credit to whom credit is due" I would like to thank the PAPSSN consortium for giving me this opportunity to enroll in this scholarship. Special thanks go to Profs Fulvio Franchi and Teshome Senbeta, they have been very supportive of this course. Sincere gratitude to Mrs Chakandinakia Gadibotsile and Mrs Kebonye Tebogo for their assistance in purchasing insurance and flight ticket.
Also, heartfelt gratitude goes to my able supervisors Dr Gemechu Fanta, Profs Gizaw M. Tsidu & Leonard K.Amekudzi for their selfless effort toward my research. I say God bless you.