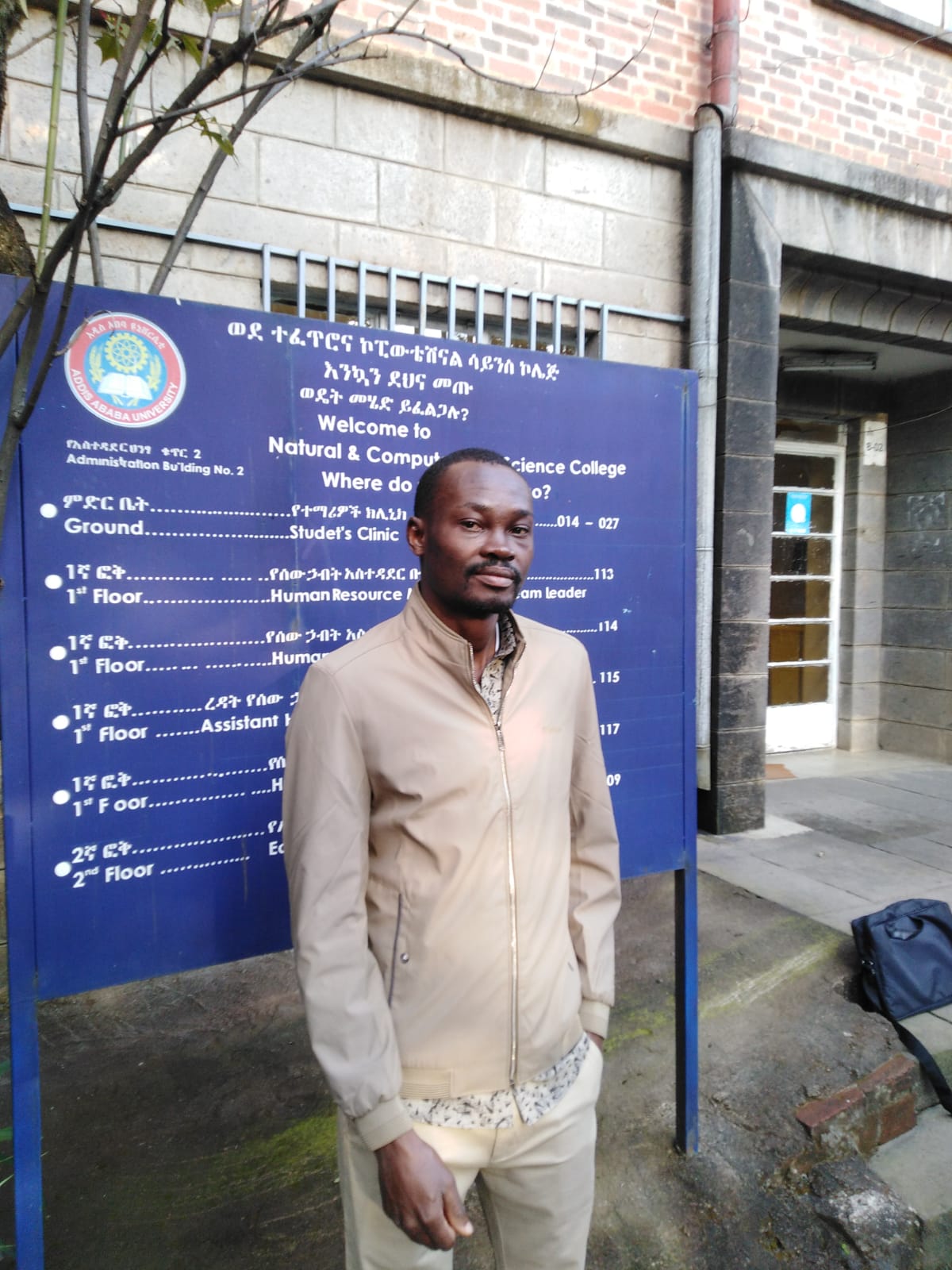 October 7, 2022
The Preamble
After obtaining an M. Sc., degree in astrophysics in 2021 from the University of Nigeria, Nsukka (UNN), I decided to listen to the wise words of Ralph Walden Emerson- "All life is an experiment. The more experiments you make the better". This experiment took me to Ghana. During this 'experiment', I went of the academic field, as I found myself working as a store keeper and typist at E-Power Dynamic System, Ghana. I had barely worked at the company for three months, before I was notified of the PAPSSN scholarship advertisement by a good friend of mine, Mr. Eze Christian from UNN.
The news of the scholarship got to me very late, but nevertheless, I decided to give it a try, as it's often said that there's no harm in trial. I began the application process few weeks from the deadline of the call. At this time, I began having a second thought, that I have embarked in a fruitless journey, but remembering that fortune favors only the bold, I decided to push on.
Nomination for the PAPSSN Mobility Scholarship Offer
After the upload of the M. Sc. transcript, I decided to patiently await in prayers the outcome of the application, as it's often said that good things come to those who wait for it.
To God be the glory, in the evening of the 7th of December 2021, after closing from my working place, I decided to check my mails in my phone and to my greatest surprise, I bumped at the email from the PAPSSN coordinator, notifying me that I have been nominated for the mobility scholarship programme. I can tell you, that I immediately went on cloud nine as my joy knew no bounds. This was how I made a comeback to academics, as I had already found myself in a non-academic field.
Preparation for My Study Trip
Upon receiving the good news of the PAPSSN nomination for the mobility programme, I notified my Boss about it. He wished me well and gave me one week to update my store records and handover to the company manager.
After that, I traveled back to Nigeria my country to process my traveling documents. I arrived Nigeria on the 18th of December 2021. However, due to the Christmas and new year celebrations that were already at hand, I could not apply for an international passport at the Nigerian Immigration office immediately. I applied for it after the festive seasons were over. According to them, it will take at least three weeks for it to be ready, since it's a new passport. To the glory of God, it became ready on the 14th of February 2022.
No doubt, the long time it took to process my international passport, lead to a delay in the authentication of my academic credentials at the Nigerian Ministries of Education and Foreign affairs. This in turn, lead to my late report at Addis Ababa University (AAU), Ethiopia.
Thanks to Ms Kebonye (BIUST), who on the order of the PAPSSN coordinator, made immediate arrangements for my flight ticket to Ethiopia and on the 25th of March 2022, I arrived the Bole International Airport, Ethiopia.
My Experience at Addis Ababa University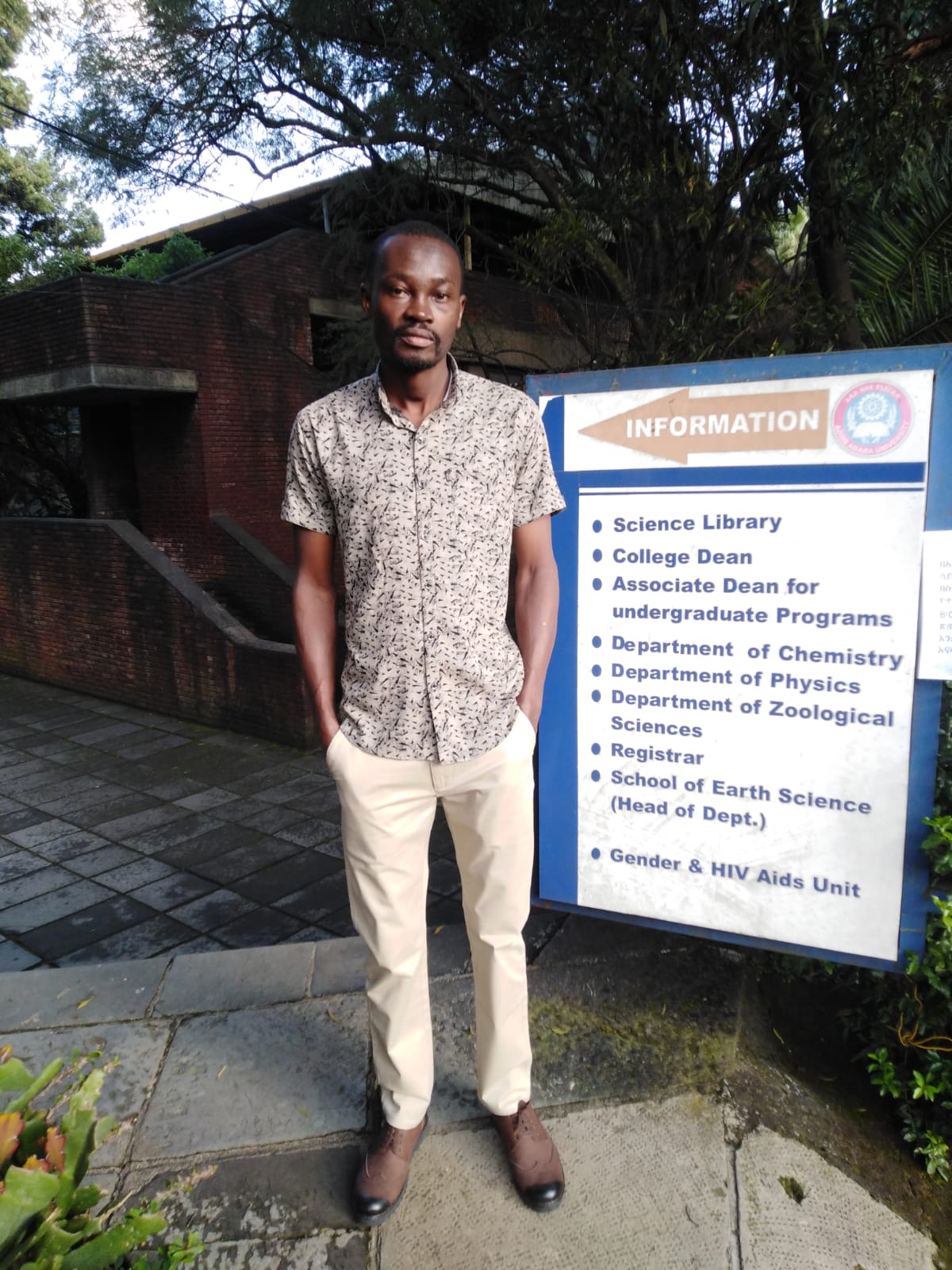 My arrival at the Bole International Airport, was greeted by a very serene environment. I arrived the airport around 11:30 pm and to my amazement, the driver the AAU PAPSSN contact person Prof Teshome Senbeta sent for me, was already at the airport and we immediately headed to AAU.
I took the Graduate Admission Test of AAU the next week (passed it!) and equally got my documents authenticated. Sequel to that, I obtained my resident permit and I became very relaxed to interact with these great people.
I came to the realization, that Ethiopia is blessed with very beautiful environment and people that have very rich cultural heritage. Honestly, the beauty here is exceptional and so far, I have been enjoying the company of these great people and their serene environment. Have equally began enjoying some of their native foods like Tibes ferfer (https://ethiopianfoodguide.com) and I look forward to learning how to prepare some of these foods.
My Research Work so Far
I began attending lectures at AAU on the 5th of April and wrote the first semester examinations on Phys 851-Cosmology, Phys 885-Quantum Electrodynamics and Phys 895-Seminar I in July, 2022. As "a dream does not become reality through magic; it takes sweat, determination, and hard work," our determination and hard works paid off, as I obtained good grades in these courses.
The second semester will soon start and we are going to be faced with the remaining courses: Phys 892-Special Topics, Phys 896-Seminar II and Phys 899-dissertation.
I wish to thank in a special way, the PAPSSN coordinator, Prof. Fulvio Franchi and his team for their supports and the wonderful work they have been doing for the sustainability of the programme.
My appreciation also goes to my supervisor, Dr. F. F. Dirirsa, for his wonderful supervisions and encouragements.
Finally, my sincere appreciation goes to the AAU PAPSSN contact person, Dr. Teshome Senbeta, for being there for us at all times. Indeed, your cooperation and supports have made us to feel very welcomed and relaxed at both AAU and in Ethiopia.
Long live PAPSSN, long live the PAPSSN member countries, and the entire PAPSSN team.
God bless you all.