One of the accomplishments I am very proud of since I set my eyes on one of mother nature's wonders, Earth, was earning my undergraduate degree despite being from an underprivileged family where nobody has ever walked through university gates, and going on further to acquire a Masters degree in 2021. Growing up, I have always aspired to obtain the highest educational degree, there was even a point in junior high school where I was nicknamed – Prof. Mapunda, and I am grateful that PAPSSN is playing a role in paving my path towards that title. My aspiration was and is still driven by my determination to inspire and influence most of the people, especially younger and upcoming generations in communities such as the one I grew up in, to aim for greater things that we thought were meant for a certain group of people. Moreover, I have the desire to contribute towards solving some of the many global challenges, and to do that one needs a footprint in the research and development field(s).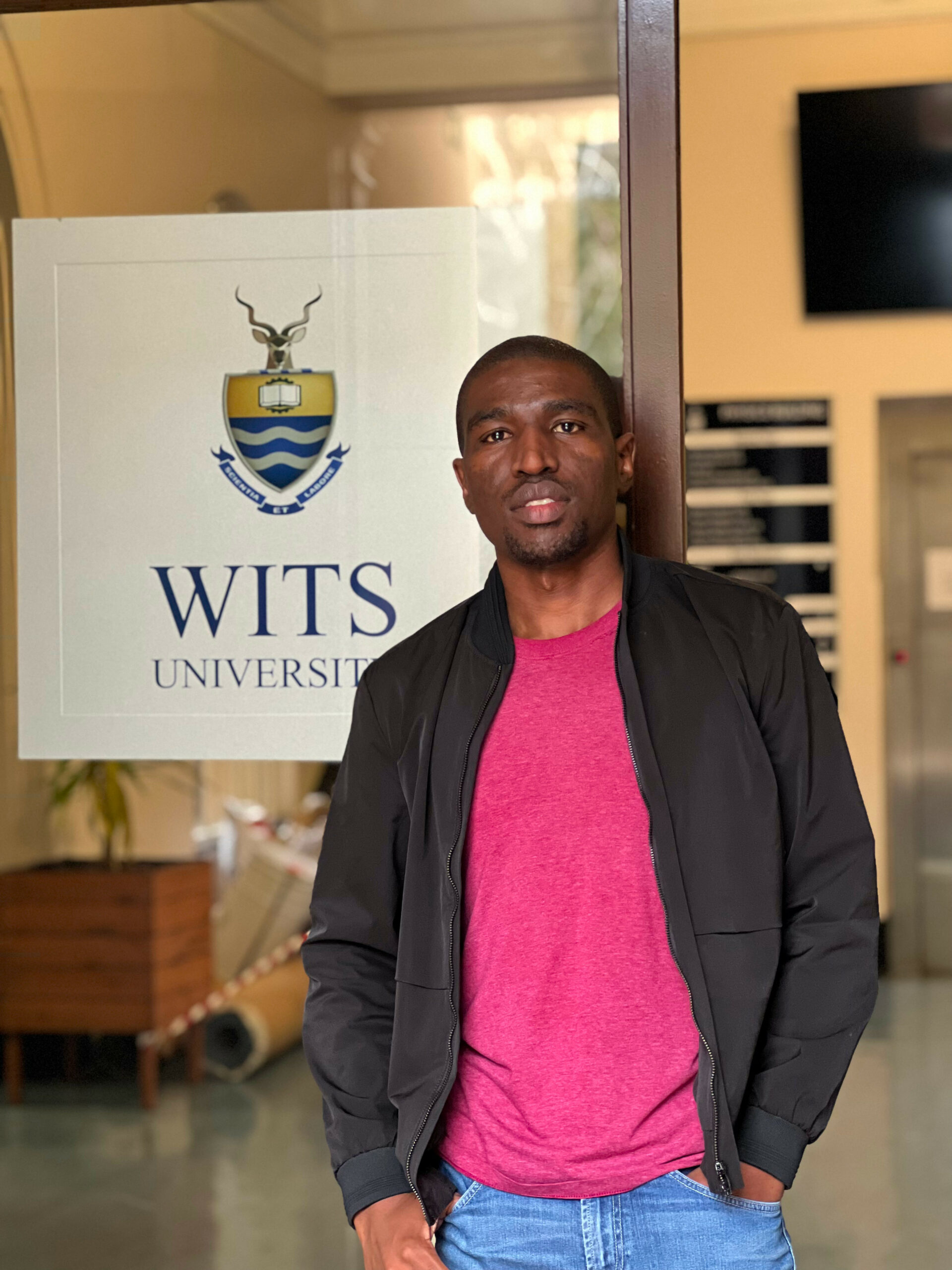 Prior to receiving my MEng. results while in Thailand, where I was a Research Assistant at the National Astronomical Research Institute of Thailand and a student, I heard about a call for applications from PAPSSN to pursue studies at a postgraduate level in the fields of Astronomy, Astrophysics, Space and Planetary Science, Planetary Geology, and Remote Sensing. Even thoug I had a couple of prospective academic and career opportunities aligned purely to engineering at that time, I decided to get out of my comfort zone and applied to pursue a doctoral degree in Astronomy. I should mention that this did not need too much thinking from me or persuasion because I have always wanted to undertake research that is related to radio astronomy even before and during my Masters studies (I actually changed my Masters project after six (6) months due to lack of expertise at the Botswana International University of Science & Technology (BIUST) then). One of the things that also helped me to decide to try my luck with the application was that one particular project description from my current supervisor at University of the Witwatersrand (Wits), Professor Roger P. Deane, which to some extent kind of aligned with my previous experience and aptitude.
I was in contact with Prof. Deane from the time when I contacted him to find out the project scope and from that moment, I knew I was going to be in good hands should my application be successful. He has been very helpful (virtually before we met in person) in many ways even up to this point and for that, I am very grateful to have him as a supervisor. I wrote my proposal for the application and he was kind enough to review it for me on his personal time over the weekend before I made my submission to PAPSSN. Fortunately, my application was successful, I received my offer letter somewhere around September 2021 whilst in Thailand. I left Thailand at the end of October for Botswana to prepare for this new academic adventure, which started on a very rocky and muddy road. For a period of four (4) months, I was waiting on certification of various documents by the authorities before I could be offered a firm study offer from Wits. Once I received my offer, I had to wait one (1) more months (of which I had been waiting for way before then) for my South African police clearance certificate so that I could apply for my study visa. In February 2022 Roger funded one of my trips and stay in Pretoria for me to find a way to expedite the processing of the police clearance in person as it was taking longer.
I received my visa the last week of March in 2022 and made my way to Johannesburg to officially become a 'Witsie', as every Wits student is known. I received a very warm welcome from my supervisor and all other relevant personnel in the school of Physics two days after my arrival. My registration went on very smoothly as I had all the required documents in order, thanks to PAPSSN personnel on the ground this side, particularly Suraiya. The staff and fellow students in the school have also been very helpful in many ways and they assisted me find a secure apartment in the busy city of Jozi.
Academically, my transition from engineering to science has not been so smooth, but all is in order at this point and there seems to be encouraging progress. As I have mentioned and I still will repeat it, I have one of the best supervisors, who strives to create a conducive research environment. Two months after I started my PhD, I lost my father who was diagnosed with cancer just a month after commencement of my studies. His short illness and passing took a toll on me and even up to today it still haunts me. Roger has been way too patient and kind with me and helped me deal with my grief without neglecting my work. He is day to day pushing me out of my comfort zone and does not accept substandard work and always points me to good resources, be it academic or general well-being. There are days when I used to feel that I don't belong because it takes me some time to grasp some concepts but gone are those days, because Roger, those feelings are slowly fading, he has helped me unlearn some habits that were a hindrance to my cognitive functions.
Overall, my experience with PAPSSN has been by far one of the greatest and I am thankful as their grant has allowed me to work with some of the most skilled individuals I have met through many walks of my life. Acquiring this degree will help me advance knowledge and skills across the entire globe starting at a community level where it still breaks my heart that some kids are still not well equipped with somewhat free knowledge to help them realize their full potential.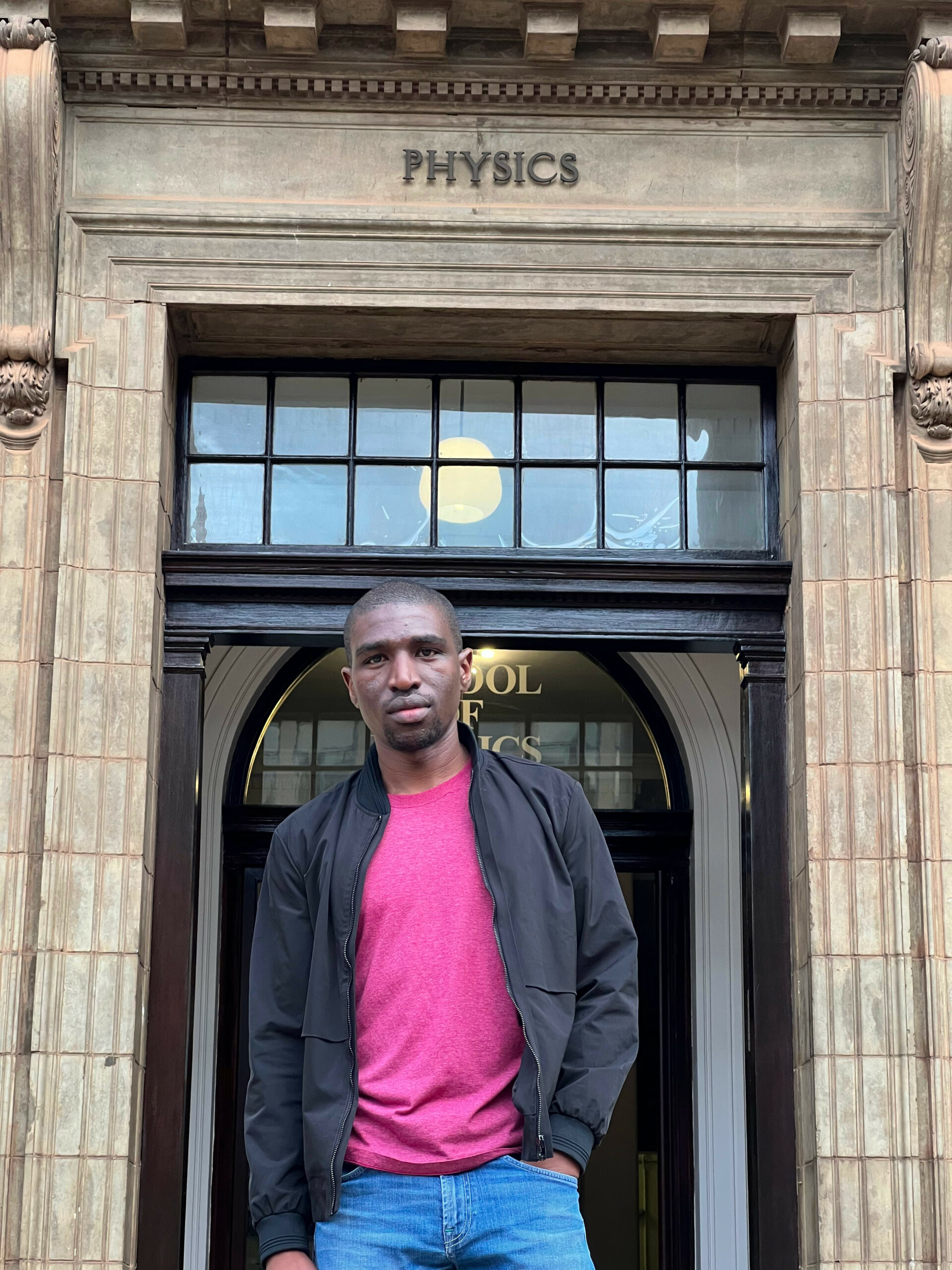 A quick advice to PAPSSN potential applicants:
The best way out is through, you will never know what is at the end of the tunnel until you have walked through it. It is best to fail while knowing that you have given it your best shot than fail without even trying, so open that laptop or whatever gadget you have and start writing your proposal. Your prospective supervisor is there to guide you on the important aspects if you do not know where to start. Do all that you can with all your effort but without hurting your mental or health wellbeing. One of my life mantras it's actually a quote from Kurt Vonnegut: "I want to stand as close to the edge without going over. Out on the edge, you see all kinds of things you can't see from the centre."